The Delhi Metro's driverless train, the first of its kind in the country, was inaugurated by Prime Minister Narendra Modi via video conference at 11 am on Monday.
"I had the privilege of inaugurating the Magenta Line about three years ago. Today, on the same route, I have the opportunity of inaugurating the country's first fully automated Metro, which we call 'Driverless Metro'. This shows how fast India is moving towards smart systems. Today, the National Common Mobility Card is also being added by Delhi Metro. It started in Ahmedabad last year. Starting today, it will include the Airport Express Line of Delhi Metro," he said.
The PM said in order to prepare the country for the future, the government needs to work today: "When our government was formed in 2014, only five cities had Metro rail. Today, it is present in 18 cities." He said that as every city has different requirements, work revolving around the Metro differs as well. Citing the RRTS and Metro Lite models, the PM said, "The Regional Rapid Transit System will reduce the distance between Delhi and Meerut to less than an hour."
In cities with fewer passengers, work is being undertaken on Metro Lite, which is built at 40% of the usual cost. "Use of modern technology is the need of the hour. Right now, I have the opportunity of inaugurating the Metro Rail without a driver. With this achievement today, India has become one of the few countries in the world where such a facility is available. We are also using a braking system in which 50% of the energy goes back into the grid when the brakes are applied," said Modi.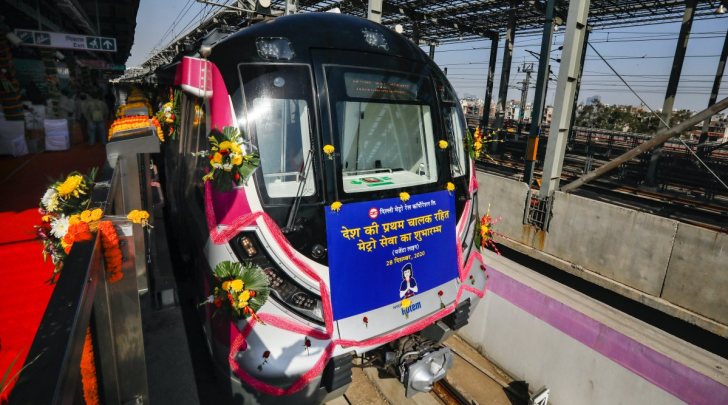 India's first fully automated driverless train halts on the Magenta Line of the Delhi Metro before a trial for the media following its launch by Prime Minister Narendra Modi in New Delhi. (PTI)
Union Minister Hardeep Singh Puri, Chief Minister Arvind Kejriwal, and DMRC Managing Director Mangu Singh were also at the virtual inauguration.
"Congratulations, residents of Delhi. Automated driverless metro trains have started running in the city today. Delhi has entered a select group of cities globally. The city is developing rapidly," Kejriwal tweeted.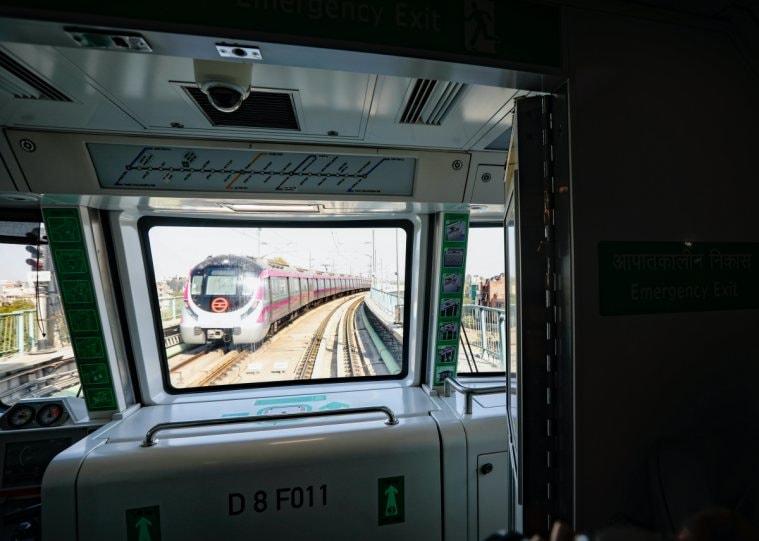 This facility will become available on the entire Delhi Metro network by 2022, the PMO said. (PTI)
On the first day, five trains out of 26 on the 38-km-long Magenta Line were driverless. Officials said more trains will gradually be fully automated. While trains on the Pink Line will be automated by next June, those under Metro Phase IV will be driverless as well.
A DMRC official explained that the timings and instructions are fed into the system: "Earlier, a train operator would have to wake up two hours early, get to the station and conduct a number of manual checks like checking the AC and brakes. Now, this has been automated; routine checks will take around 10 minutes. The train will only act on what has been fed in. At the end of the day, it will go into sleep mode at the given time."
In case of snags on a certain Metro line, action will be taken by staff who will be centrally controlling the network from Metro Bhawan. An official said, "The main advantage is that any chance of human error is removed."