A nine-year-old inventor in  

Malaysia
has beat almost 900 rivals worldwide to come in first place in a Nasa competition to design a space toilet.
The Lunar Loo Challenge asked participants to design a toilet for astronauts that can operate on the moon, ahead of its next lunar mission in 2024.
"Although space toilets already exist and are in use (at the International Space Station, for example), they are designed for microgravity only," the organisation said on its website.
"Nasa's Human Landing System Program is looking for a next-generation device that is smaller, more efficient, and capable of working in both microgravity and lunar gravity."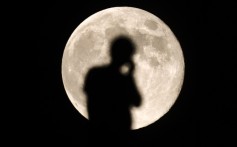 Zyson Kang Zy Shun's "Spacesuit Lunar Toilet" invention impressed judges, who awarded him the top prize in the Junior category, which saw 897 entries from children of 85 countries.
Zyson's design, which can fit snugly into an astronaut's spacesuit, does not need electricity or batteries, only requiring mechanical kinetic power. It was made with convenience in mind, he said.
"When you move your legs, the urine will flow down into a container in the astronaut's boots," he said. "The design does not require any electrical components, hence, minimising the potential of a malfunction in space."
I'm glad his perseverance and continuous learning enabled him to stand out on an international platform Chong Soo Sheong, Zyson's coach
The primary three pupils presented his invention to the Nasa team on October 28 via a webinar.
Chong Soo Sheong, 43, of I-Discovery World science center Kuala Lumpur, said Zyson's achievement did not happen overnight.
"He has toiled on his design endlessly for months. There was a lot of learning process involved," said Chong, who has been coaching Zyson.
"There were many ups and downs, trial and errors, as well as learning curves to overcome," he said.
"But I'm glad his perseverance and continuous learning enabled him to stand out on an international platform."
According to South China Morning Post