Every year, teams from all around the world travel to a specially-built track in Sweden to test their ultra-energy-efficient vehicles designed to cover the longest possible distance on as little fuel as possible. Contestants are tasked with driving their vehicles on a 3.36-kilometer rail track to keep rolling resistance to a minimum, while carrying a total of six passengers, with an average weight of 50kg per person. 
Ever since it entered the competition four years ago, the Eximus IV has become somewhat of a legend of the competition, and this year it once again proved why.
Energy consumption for participating vehicles is measured in watt-hours and then divided by the number of passengers onboard. In its first year participating in the Delsbo Electric contest, the Eximus IV, which is made of ultra-light aircraft materials, won first place with an astounding 0.840 watt-hour per person-per kilometer, but its has improved on that record every year.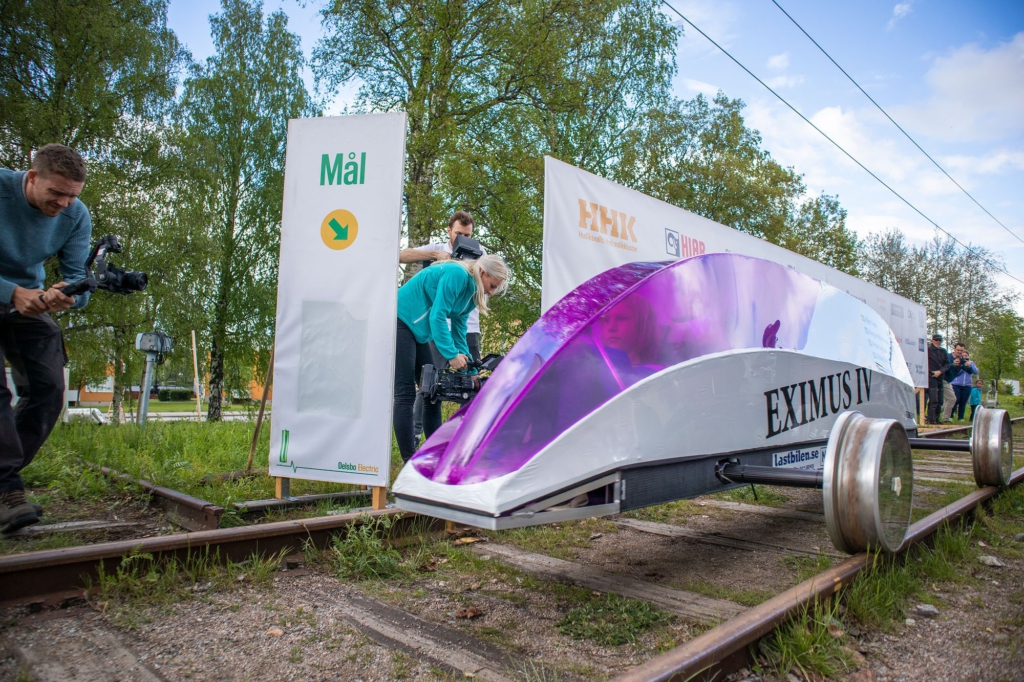 Last year, the Eximus IV team, a collaboration between Dalarna University and Chalmers Technical University in Sweden, once again set a new record, with 0.603 watt-hours per person-per kilometer. This year's competition, which took place last month, once again saw the super light vehicle blow its competition out of the water with a recorded efficiency of 0.517 watt-hours per person-per kilometer.
To be clear, all vehicles competing in the Delsbo Electric competition were incredibly fuel efficient, using less energy than the headlights in an ordinary car, but none could come close to Eximus IV.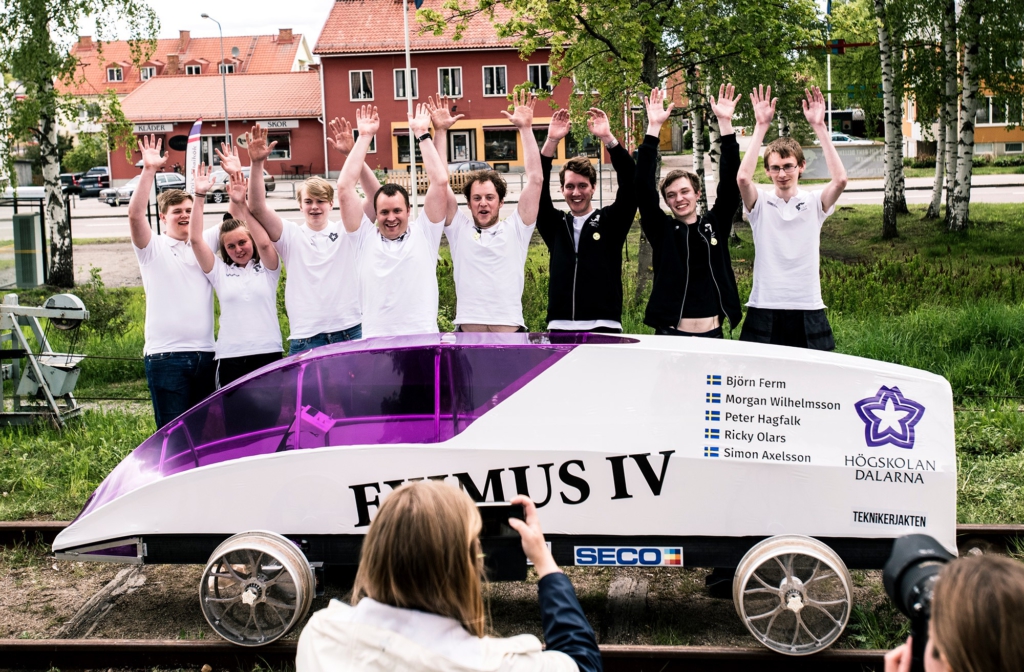 "In theory Eximus IV can transport a person nearly halfway around the world using the energy contained in just one liter (0.26 gal) of petrol," Delsbo Electric's CTO, professor Henrik Rödjegård, said.
Interestingly, while the race at Delsbo Electric is very competitive, it's also very slow. One could easily keep up with the vehicles while riding a bicycle, but that's not really relevant, as this contest is about fuel efficiency, not speed.
The specially-built track at Delsbo Electric is fitted with state-of-the-art measuring equipment, which allows teams to closely monitor vehicles' performance. 
This allowed the Eximus IV team to notice an unusual spike in consumption during its first lap, which turned out to be due to an 8-mm (0.3-in) gap between the wheels and one spot in the rails. They made the necessary adjustments to the wheelbase and went on to set a new world record.
While the Eximus IV is not a mass-produced vehicle, the innovations its creators introduce every year to help further research in the field of fuel-efficiency for commercial vehicles.
https://www.myjoyonline.com/lifestyle/cars/worlds-most-energy-efficient-vehicle-can-carry-a-person-halfway-around-the-world-on-1-litre-of-petrol/